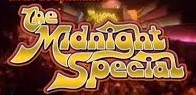 Renowned for their warm 4-part harmonies and soulful horn section, Southern Ontario's Midnight Special is a multi-instrumental seven-piece event band that brings high energy dance rock, pop and soul music of the 60's, 70's and early 80's to your stage.  The band also pays tribute to the musical spirit and artistry of artists such as Fleetwood Mac, Doobie Brothers, Steely Dan, Linda Ronstadt and many others who performed on  the "The Midnight Special" television show (1972-1981).
Whether a wedding, party, corporate event or show, Midnight Special works with their clients to create a memorable experience. Midnight Special also offers a scalable, three to four-piece acoustic version of the band. 
Thinking about booking the band but want more information? Click on FAQ's. 
Contact the band for more information or if you wish a quote . Click on Reviews to add a review or read what people say about Midnight Special.
0:00/5:41

0:00/3:19

0:00/2:08

0:00/3:58

0:00/3:53

0:00/3:56
"As headliners for Oakville Ribfest, Midnight Special proved that they could connect with an audience of diverse ages. Very professional, I would bring them back to my stage in a heartbeat and recommend them for yours."
— Ken Coulter (Oakville Ribfest)