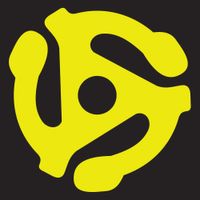 Located in Southern Ontario, Midnight Special is a 7-pc Rock and Soul band that celebrates the soundtrack of popular songs of the 60's, 70's, 80's, and beyond. 

They perform an eclectic mix of Dance Rock, Soul/R&B, and draws on influences of Jazz and some Country. As a multi instrumental group with tight 4-part harmonies, Midnight Special has a unique and refined sound that brings people to the dance floor.  
To honour their 'all live' philosophy, all of their performances are authentically created- what you see is everything  you hear.
Since 2010, Midnight Special collaborates with all of their clients (Corporate, public or private) to bring a great evening of live music everyone will enjoy.
Peruse the links above to find out more about the band, listen to the demos below, and click on Reviews to add a review and read what people say about Midnight Special.
For smaller venues, Midnight Special can also perform as a 4 or 5 piece. For more information, please call, text or send an email under the "Contact" tab.
""As headliners for Oakville Ribfest, Midnight Special proved that they could connect with an audience of diverse ages. Very professional, I would bring them back to my stage in a heartbeat and recommend them for yours." "
— Ken Coulter (Oakville Ribfest)