Welcome Everyone! After a long hiatus, live music is finding its way back.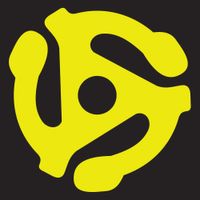 Ontario's own Midnight Special Band celebrates the soundtrack of the baby boom- popular songs of the 60's, 70's, 80's, and beyond. With tight vocal harmonies and a horn section, Midnight Special serves up faithfully arranged classics with an infectious appreciation for the songwriting and great dance grooves of the era.

Inspired by the live authenticity of  Burt Sugarman's show, "The Midnight Special", they perform an eclectic mix of Dance Rock, Disco, Motown, Pop, Jazz, and older Country Classics. What separates this band from all others, is their audience engagement and focus on specific details of a song that puts them well above 'bar band status'. With their blend of well executed dynamic levels, Midnight Special's unique arrangements of great classics sung by their power duo is not to be missed. Let Midnight Special provide a great evening in a way that recorded music can't.
Corporate, public or private, Midnight Special will bring an evening of great live music with real people playing real instruments, really well. More questions and answers can be found on their FAQ page. Click on Reviews to add a review and read what people say about Midnight Special.
Looking for background music in a smaller venue? Midnight Special can perform as a 4 or even 2 piece arrangement. 
""As headliners for Oakville Ribfest, Midnight Special proved that they could connect with an audience of diverse ages. Very professional, I would bring them back to my stage in a heartbeat and recommend them for yours." "
— Ken Coulter (Oakville Ribfest)